The Mirror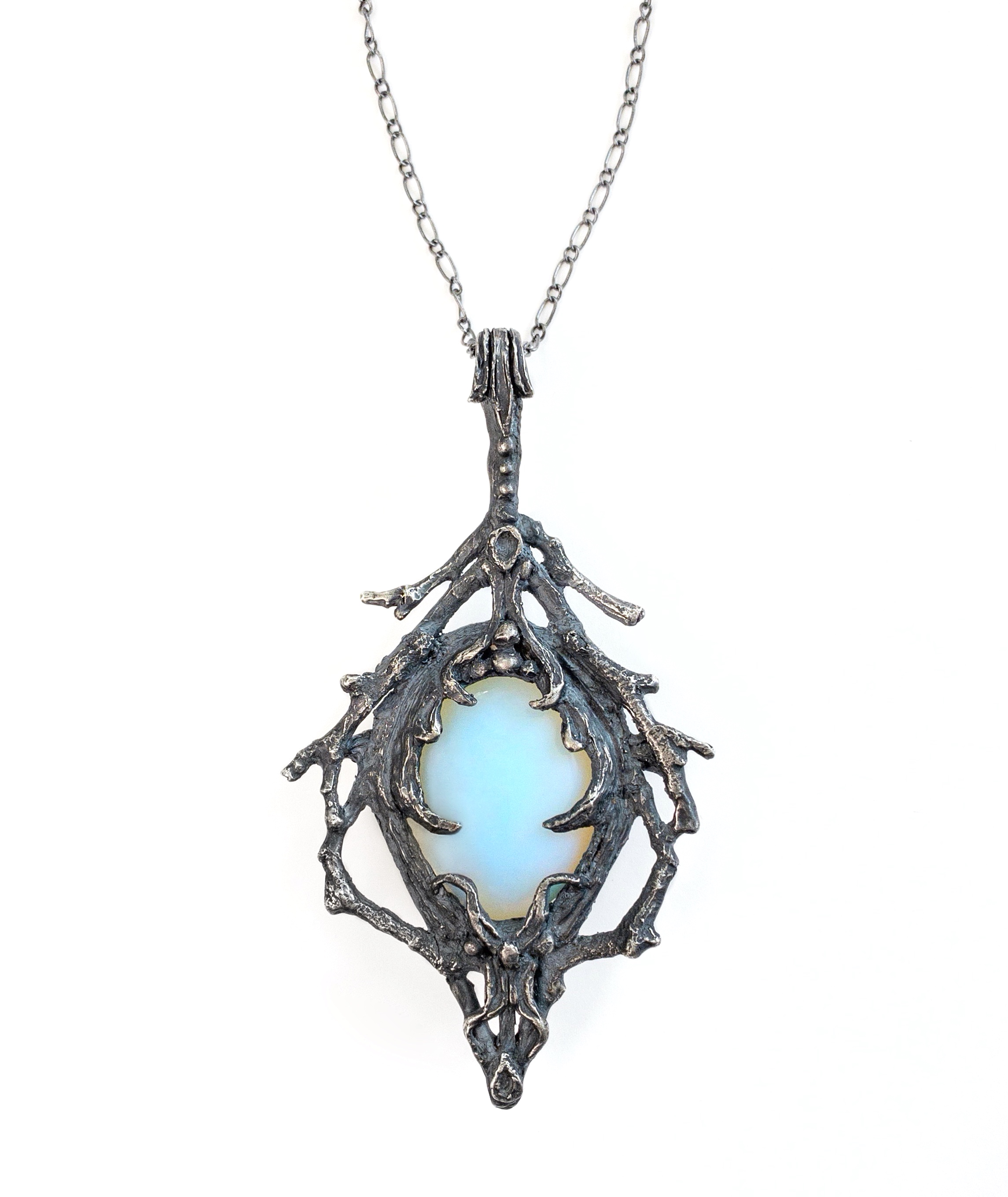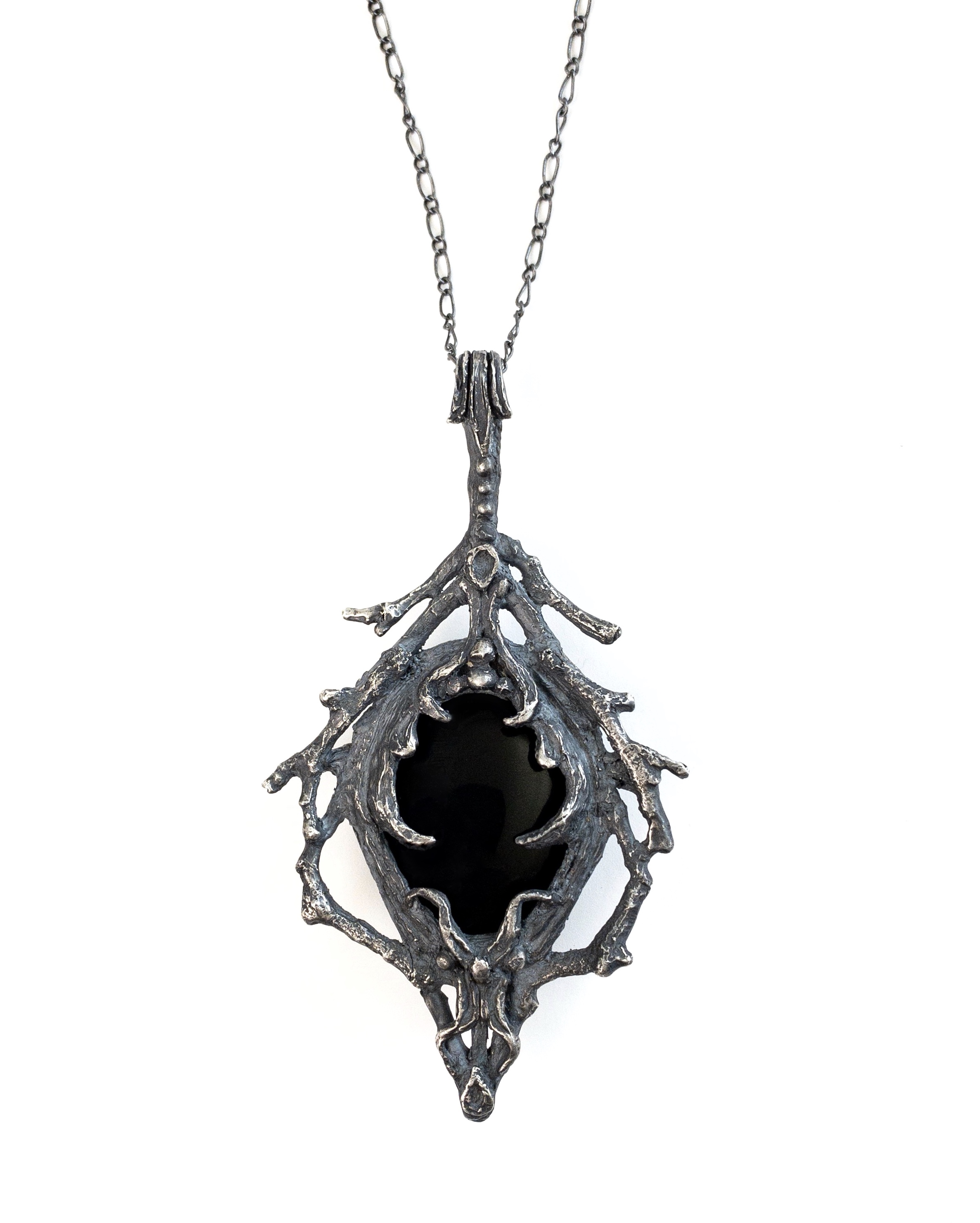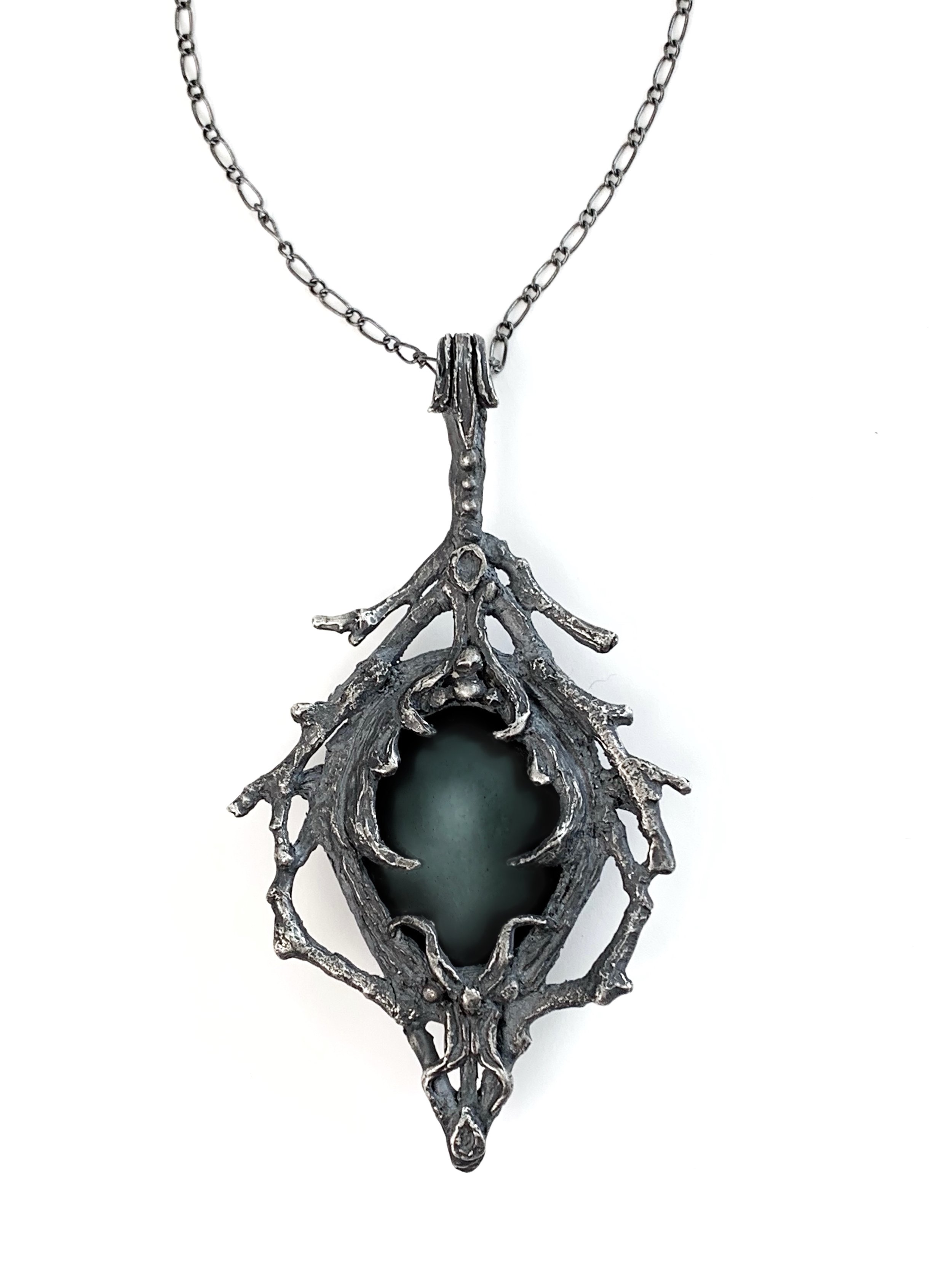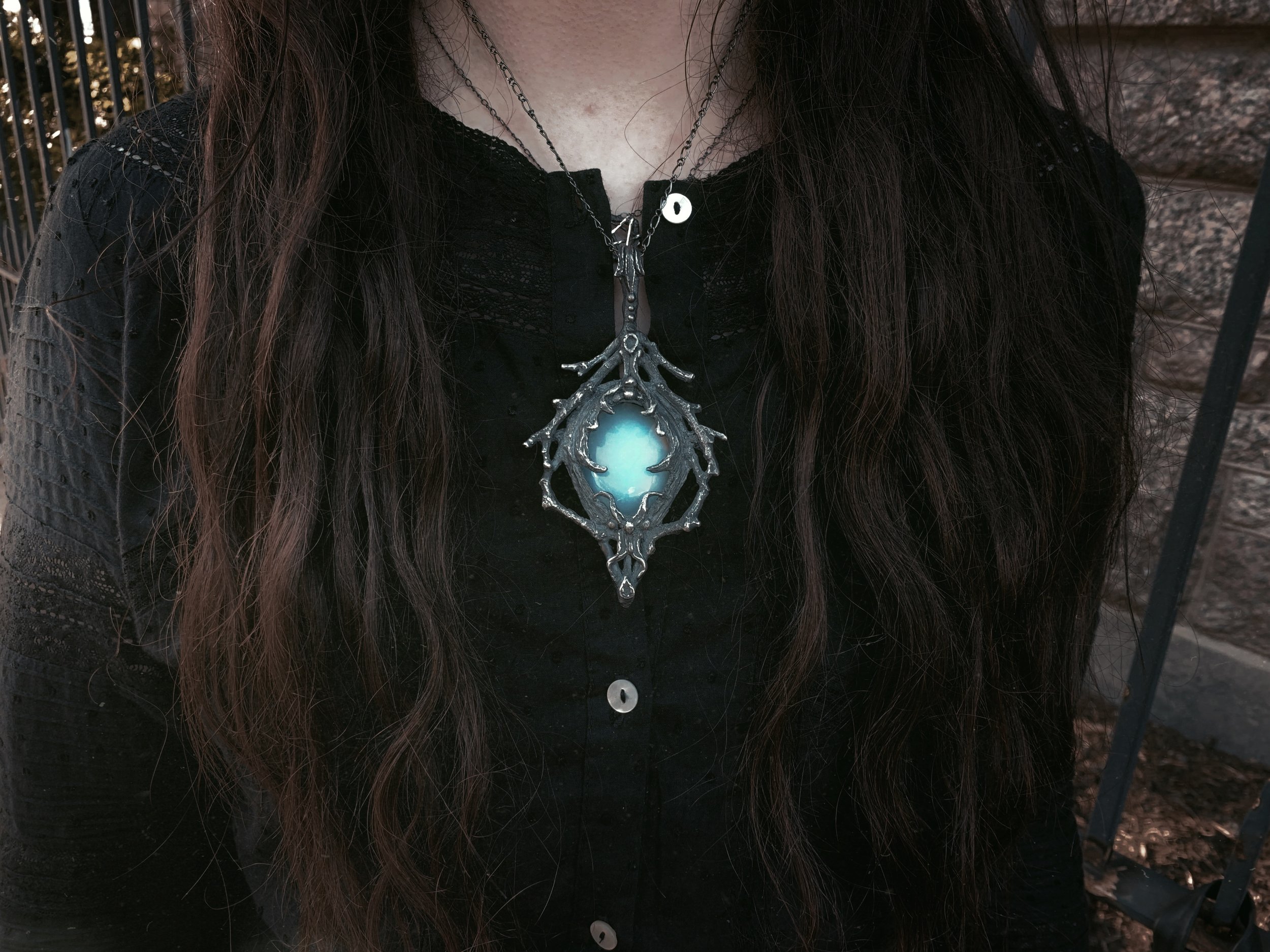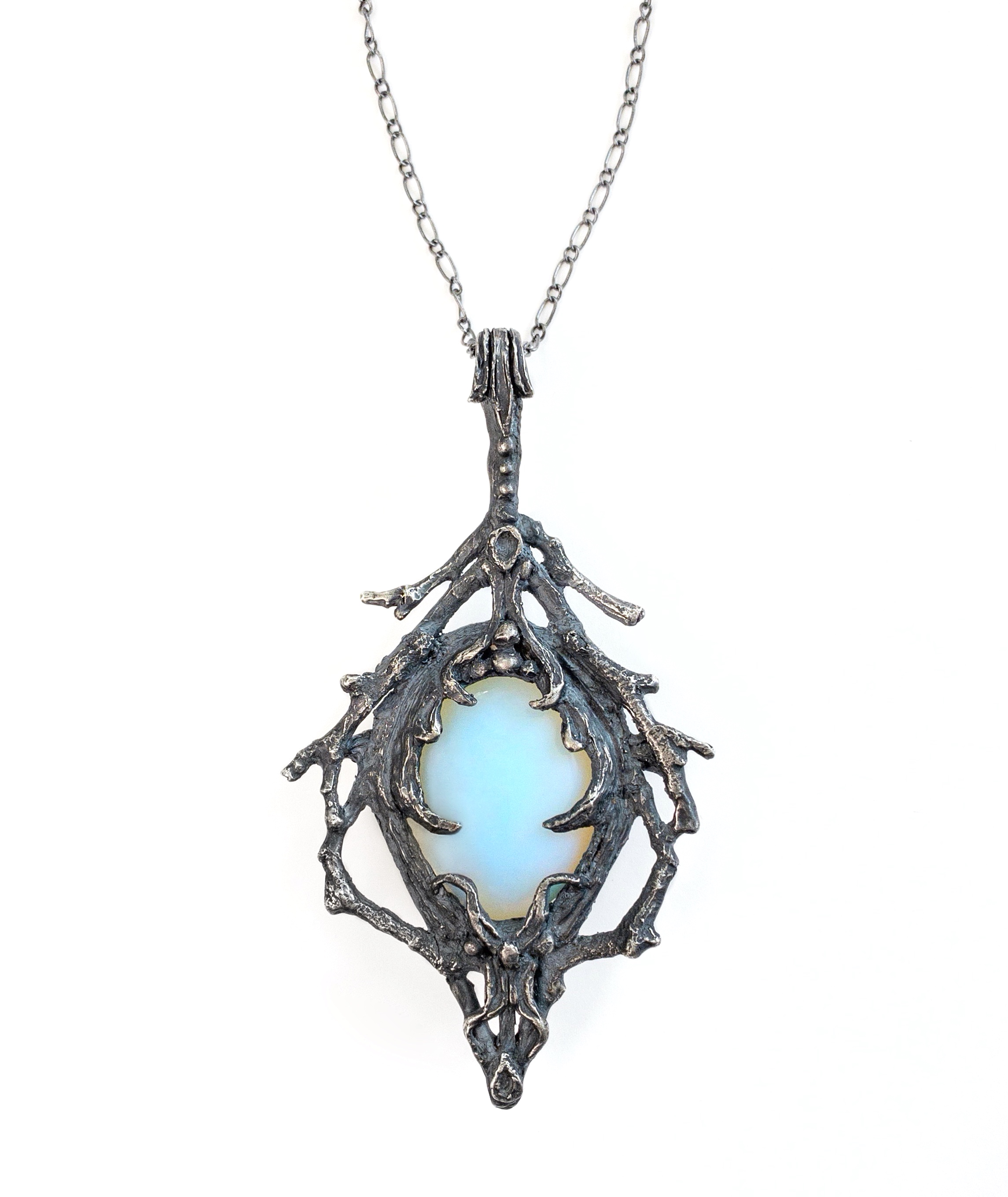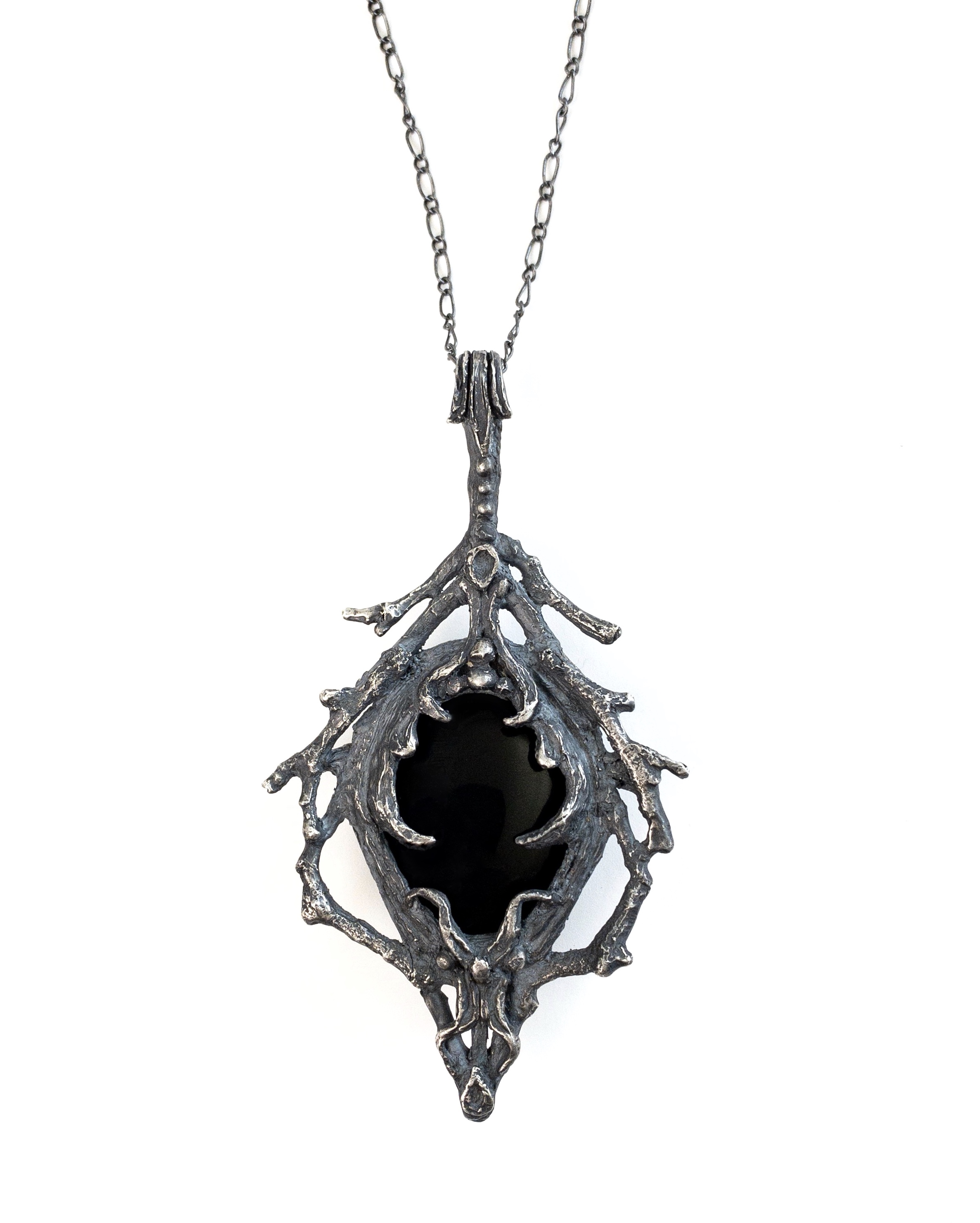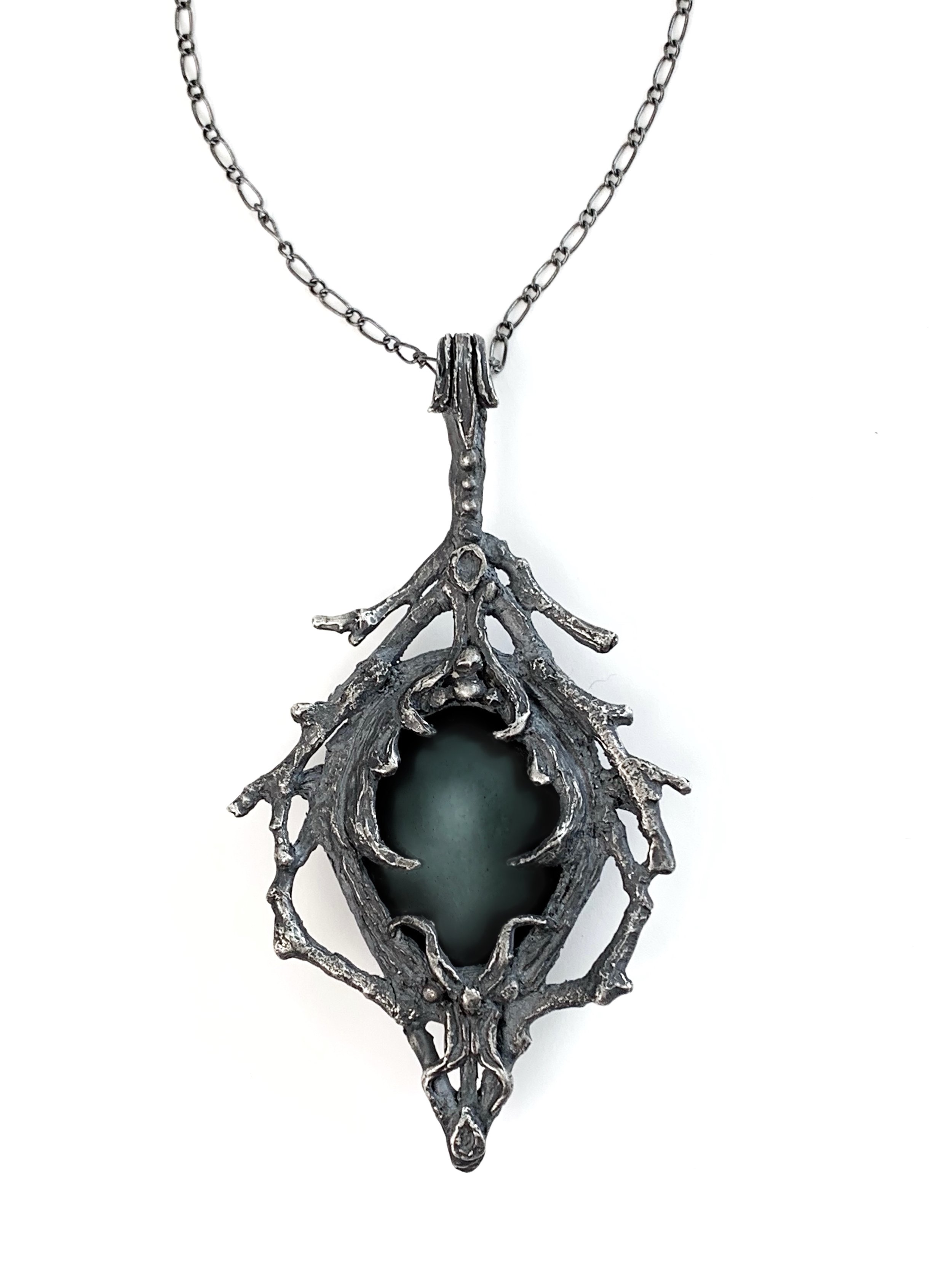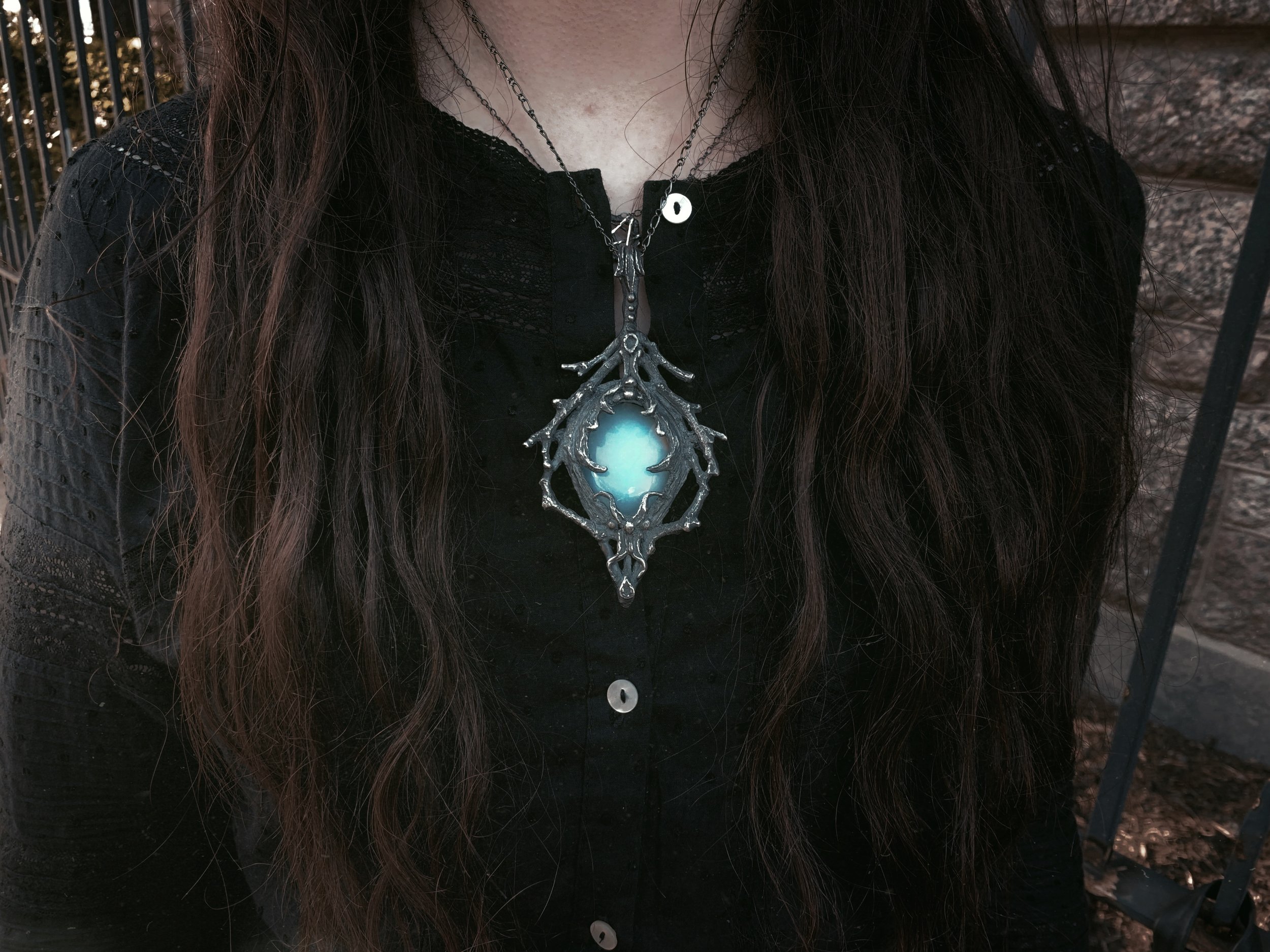 The Mirror
- Inspired by the shapes in a garment worn by Queen Elizabeth I, this pendant pays homage to her and her advisor, John Dee.
- The symbol of the mirror in this instance is also directly connected to Aphrodite/Venus. This particular piece is meant to highlight the importance of the goddess' representation. Sometimes mistaken for vanity purposes, Aphrodite's mirror is known to be representative of the truth within ones-self. This talisman is meant to serve as a reminder to always embrace your inner beauty, practice self love, and to stay true to yourself.
- Pendant cast from twigs (measures 4.5'' in height and 2.5'' across at widest points )
- Stone options include Hematite, Opalite and Onyx
- Choose from a chain measurement of 18'' or 26''
-Sterling silver version sits on an antiqued sterling silver chain
-White bronze version sits on an antiqued brass curb chain
* Please keep in mind: these photographs are of a piece cast in sterling silver. If you choose to have yours created in white bronze, the necklace will show a variety of pale golds, dark bronze and black (with the possibility of a few rusted tones mixed throughout).
*NOTE: All of our products are made to order. Pieces may vary slightly in size and appearance. Please allow 4-6 weeks for shipping. See our policy for more information.